Our Crowd has been recognized as the leading venture capitalist in Israel for the 9th consecutive year.
OurCrowd is a global investment crowdfunding platform connecting investors with promising private deals around the world. Israel is one of the hottest start-up markets and OurCrowd offers a streamlined path for small investors to benefit from this robust market.
OurCrowd topped Israel's VC list was posted by Pitchbook, a leading data and analytics company covering private markets around the world.
Founder and CEO of OurCrowd Jon medved released the following statement on the news:
"We are proud to be at the helm of the high tech industry in Israel, which is now operating at full speed. The performance of the Startup Nation has never been so good. Israel is already home to more than 70 billion unicorns – about 10% of the global total – with dozens of IPOs, PSPCs, and mergers and acquisitions. Israel's ability to create new breakthroughs in a wide range of disciplines such as medicine, agriculture, mobility and transport, food technology, artificial intelligence, cybersecurity, drones, the cloud, clean technology, semiconductors – to name a few – will continue to drive investment and success in Israel's remarkable tech ecosystem. OurCrowd looks forward to bringing thousands of new accredited investors to participate in these deals and help entrepreneurs make our world a better place.
Lagging behind OurCrowd on the list were some well-known traditional VCs including TLV Partners, Vertex Ventures, Bessemer Venture Partners and Pitango Venture.
Even amid the COVID health crisis, venture capital activity in Israel has exploded.
Pitchbook says a record amount of venture capital funding has been committed to Israeli start-ups. In fact, in the first 9 months of 2021, almost $ 7.5 billion was invested in Israeli companies, a whopping 49% increase from the year 2020.
PitchBook reports that much of this growth came from later phases, with more than two-thirds of all invested capital going to more mature startups.
OurCrowd's investment offerings are industry independent but heavy on technology, including artificial intelligence (AI), medical technology, agtech, cybersecurity, mobility, etc.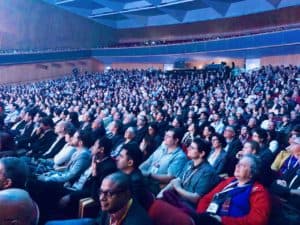 Although OurCrowd caters to individual (accredited) investors, it also has a growing number of family offices and other institutional entities participating in the platform. Overall, OurCrowd reports $ 1.8 billion in committed funds with over 280 portfolio companies and 30 different venture capital funds. More than 40 companies funded by OurCrowd have created an exit opportunity for funders.
OurCrowd also hosts the largest investment event of its kind attended by thousands of investors, issuers and thought leaders. After a COVID hiatus, OurCrowd will return in May 2022 with an outdoor, in-person event in Jerusalem.